The garden as it once was…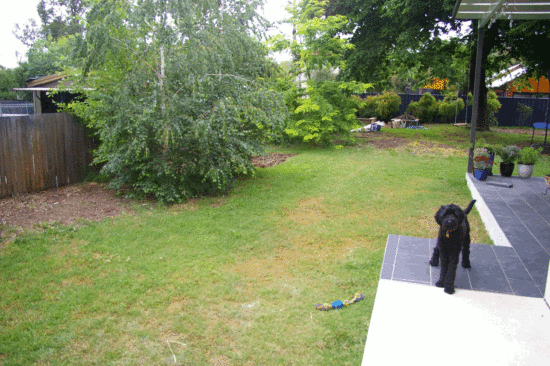 A nice new hole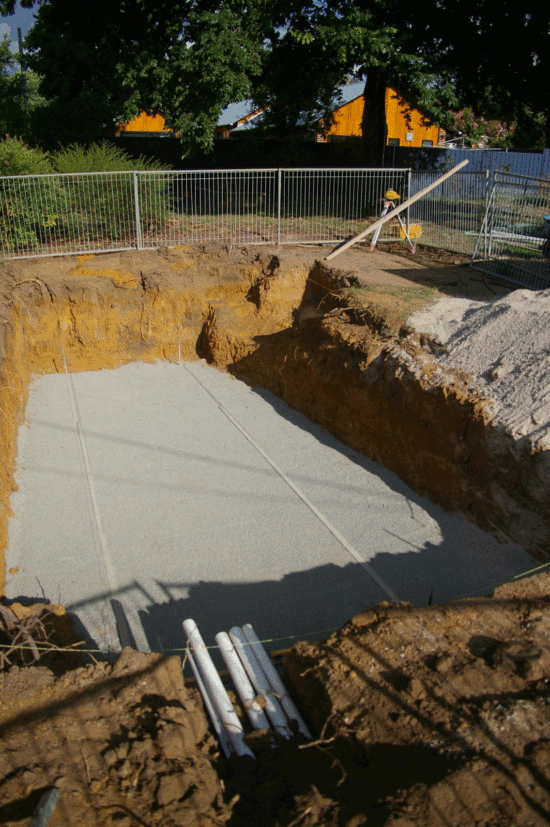 Here's the storm water pipe that we discovered right where we originally planned to put the pool.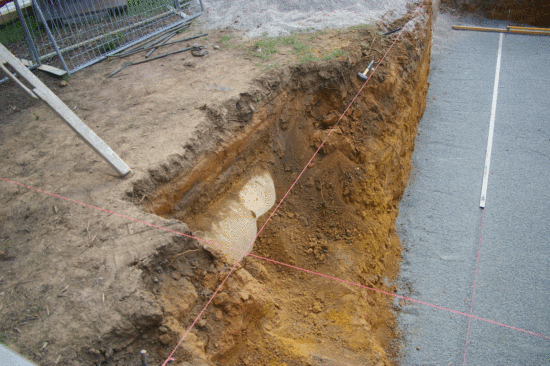 The beast, fresh off the truck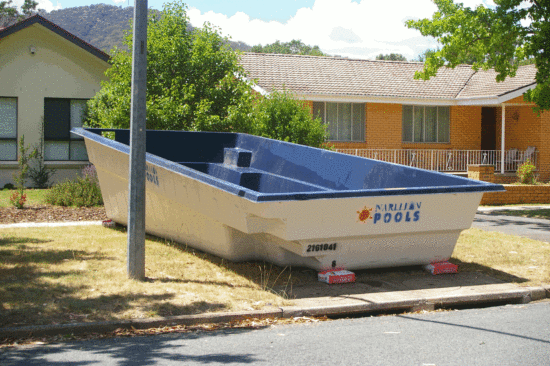 Getting ready for liftoff!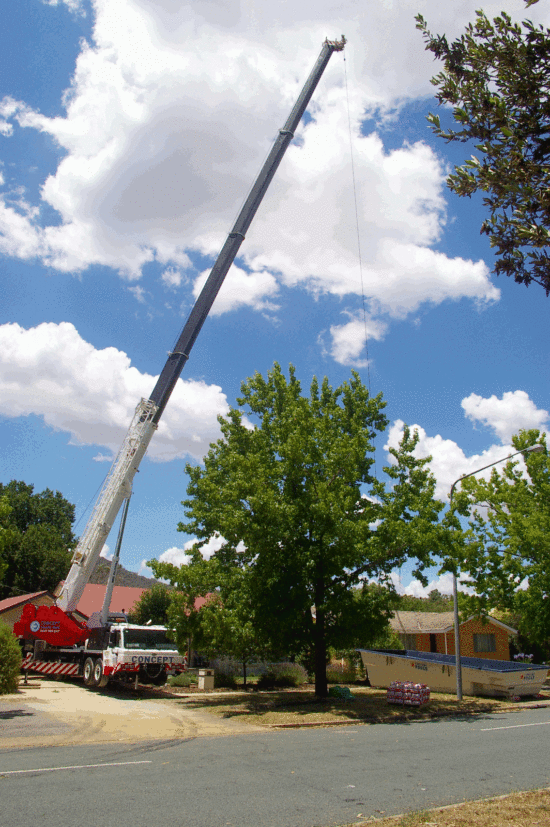 Up and over the house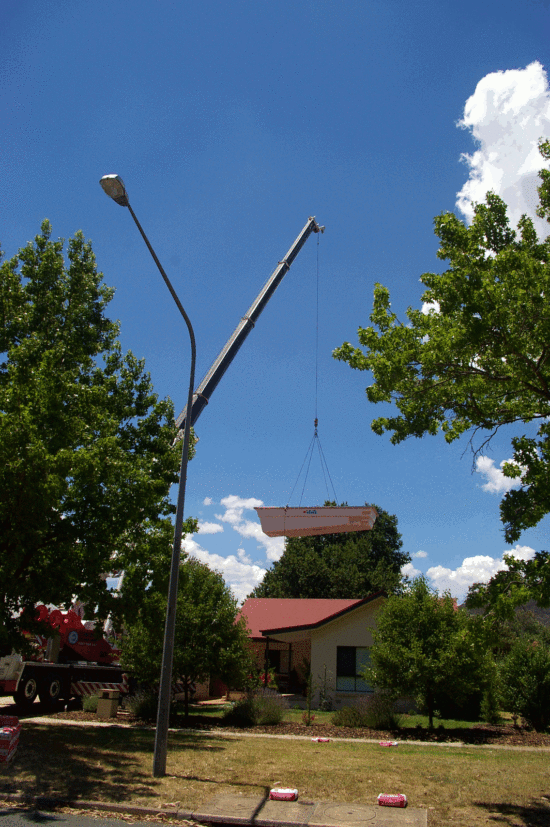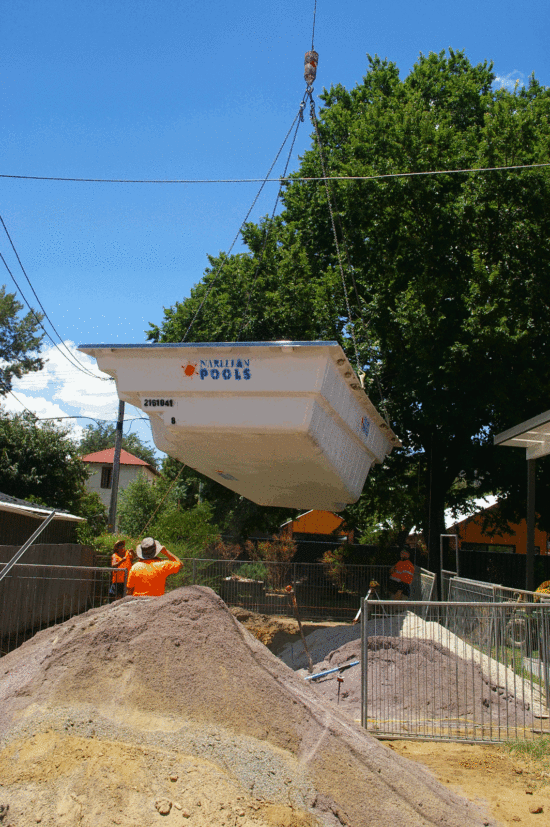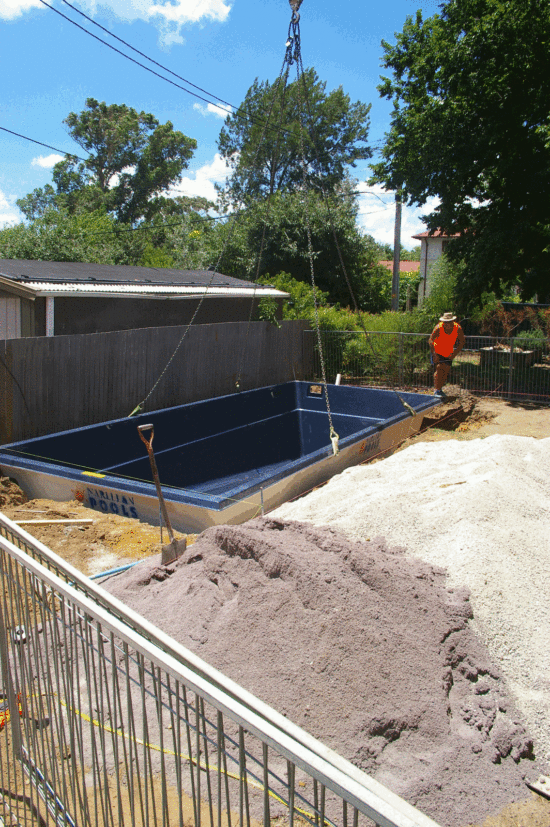 It takes a long time to fill a pool – two days in fact!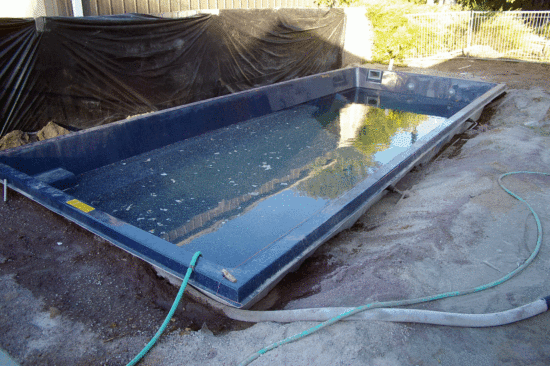 Not yet ready to swim in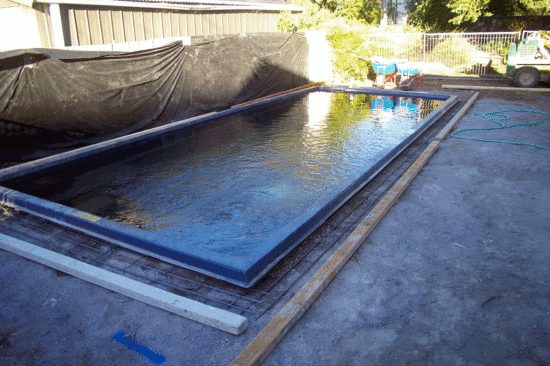 But okay for a tentative toe in the water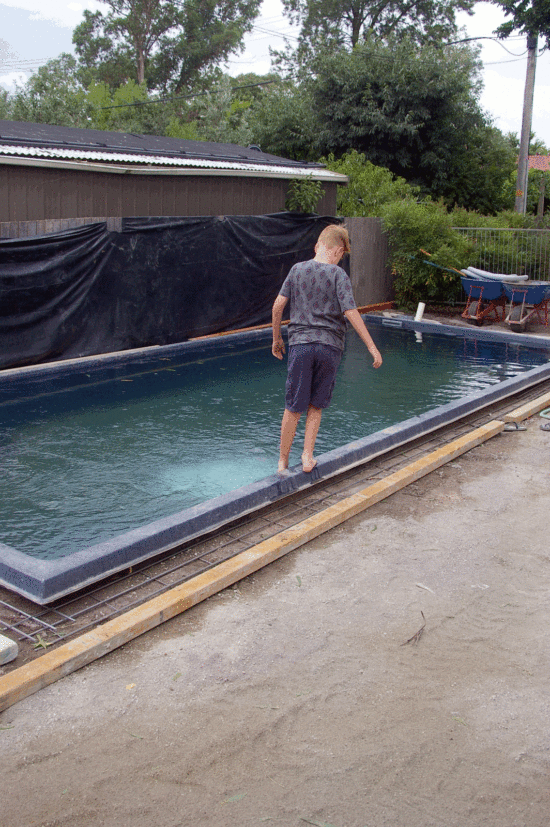 Next update: the pool in action, and the paving underway!