Aug 10 2010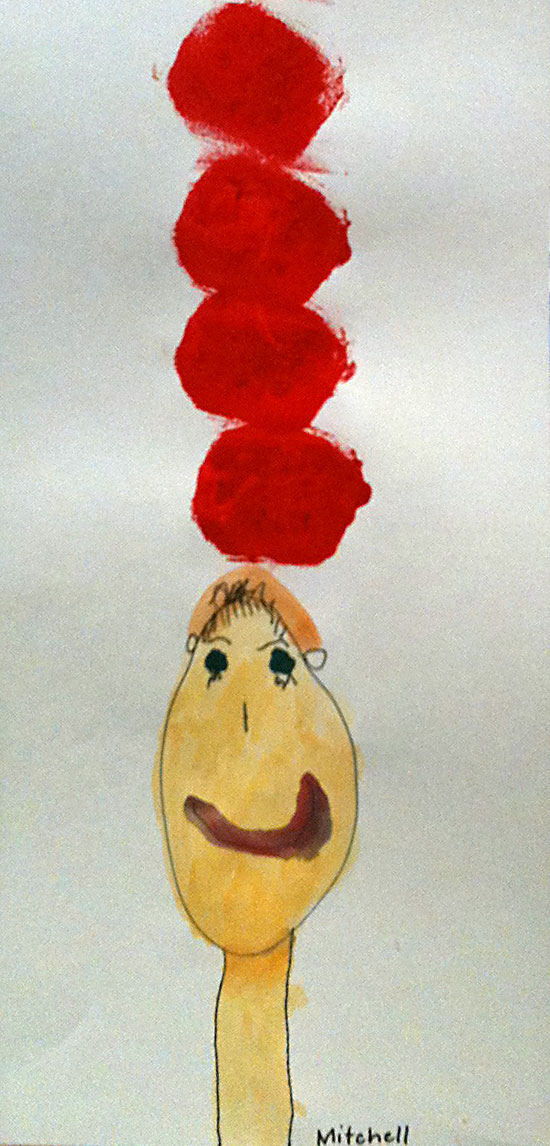 One Response to "Self portrait, with apples"
#

grandad

on 11 Aug 2010 at 7:20 pm

Avoiding the obvious William Tell connection is hard. Perhaps one should seek a deeper more meaningful (!) interpretation such as "I've got very,very, very red hair"
In any case he is doing extremely well, certainly far better than me at that age. Keep going Matisse, sorry I meant Mitchell.
Leave a Reply