This week is bookweek and all of the kids at school had to dress up as a character from one of their favourite stories. Here's Mitchell as the Rajah from the book the Tiger Skin Rug.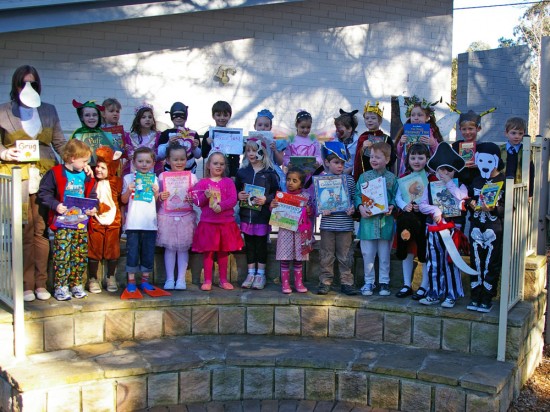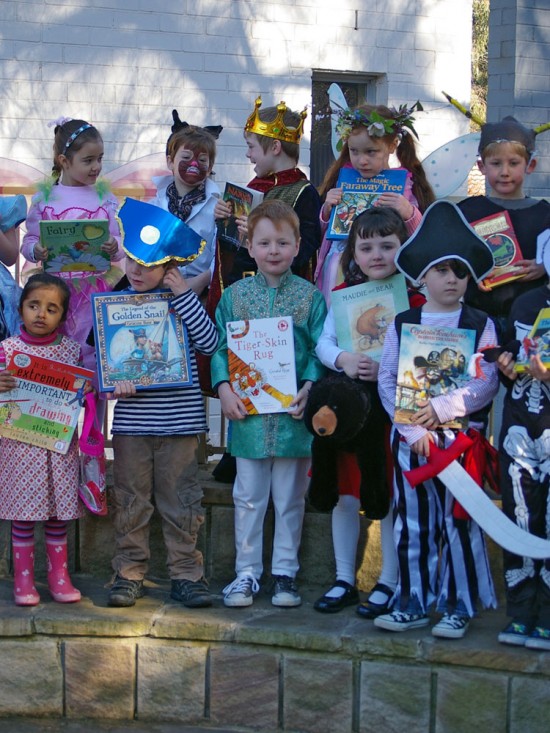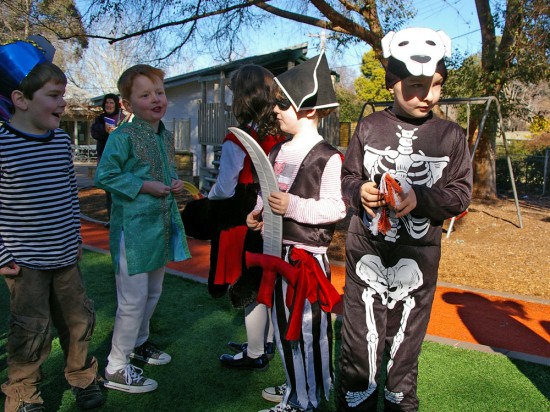 The kids also had to send in a photo of themselves with the theme 'One world, many stories'. This was Mitchell's entry – and he won the competition for best photo!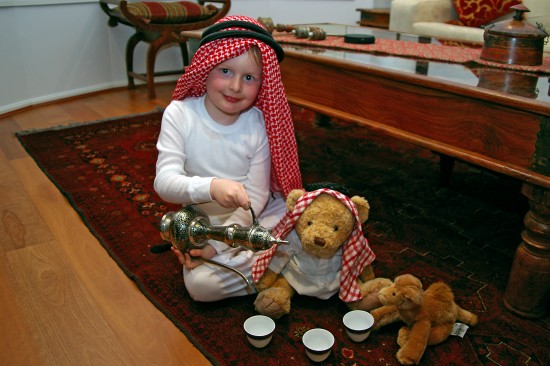 Here he is collecting his prize, a book voucher. The little dude was stoked!