Mar 01 2012
It's been raining for days, and our Lake Ginnenderra's in flood. Sort of. The dam spillway's overflowing so the lake water won't get any higher – so Casa Sherlex should remain high and dry!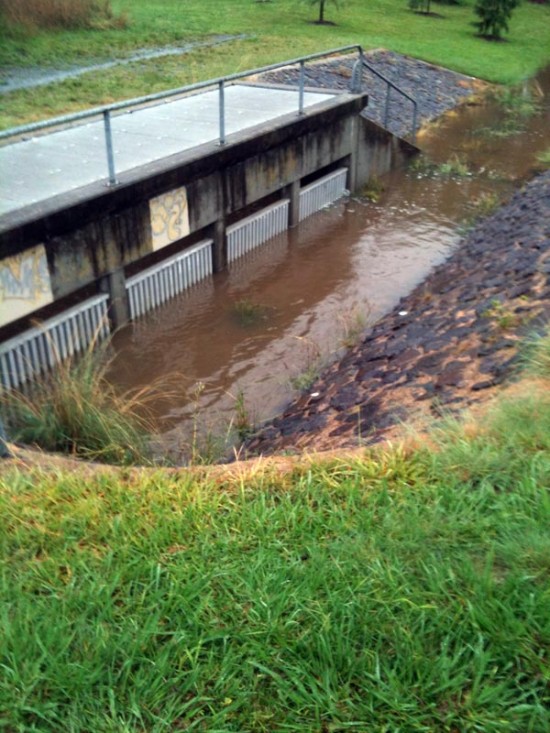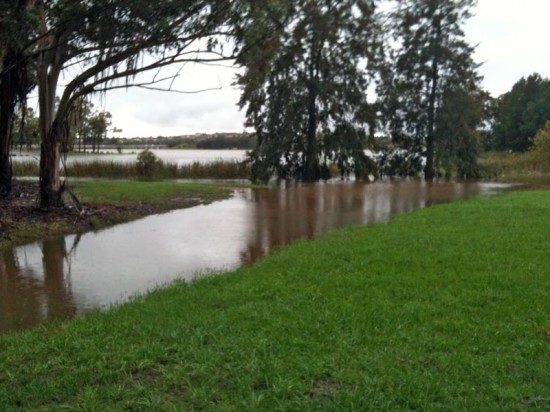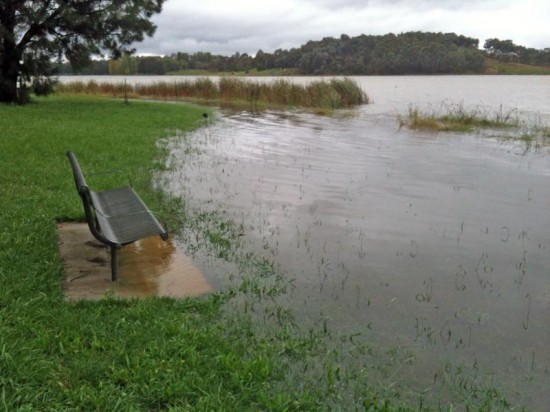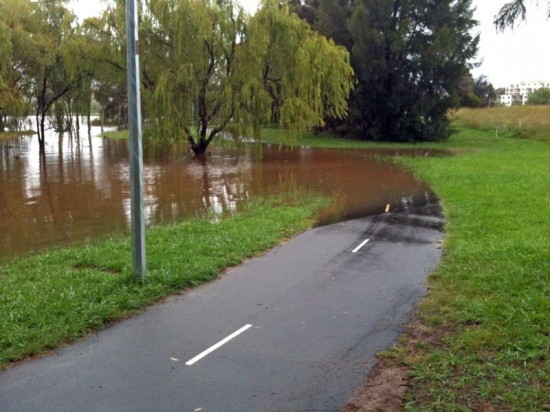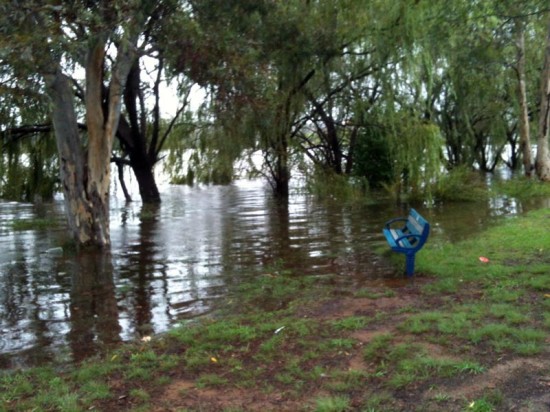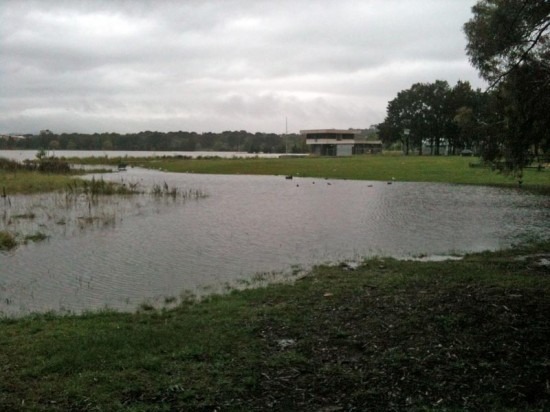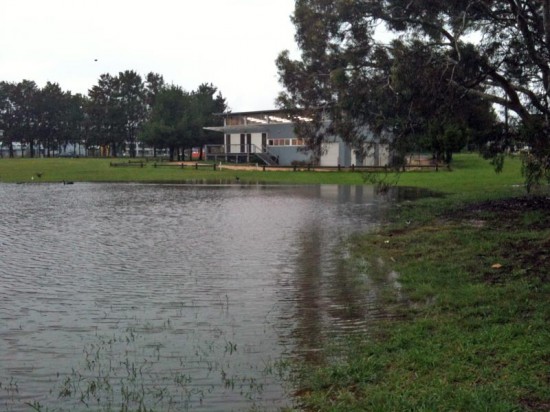 2 Responses to "And it rained for 40 days and 40 nights"
#

Nanna

on 01 Mar 2012 at 8:57 pm

Wow' good job you don't hqave to walk to work along the lake

#

grandad

on 02 Mar 2012 at 6:00 am

Told you you'd need that inflatable boat before too long.
Leave a Reply