Nov 14 2012
Mitchell's class has two bunnies: Victoria and Albert. Today he got to bring Albert home for a sleepover. So instead of doing homework we've been chasing this little grey lump of fuzz around the family room. I'm not sure who's more in love with him: Mitchell or Sheridan!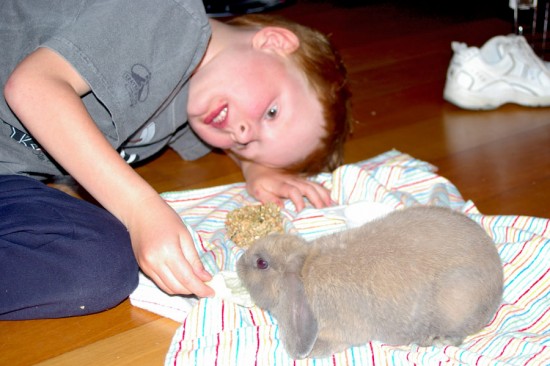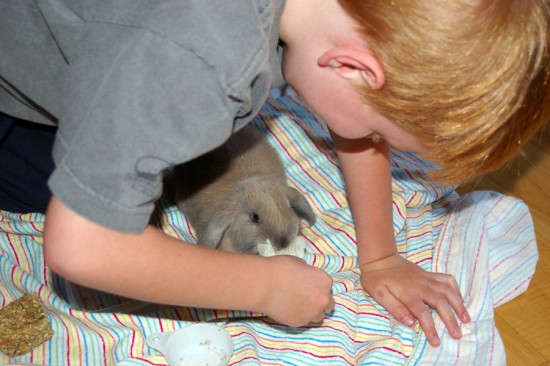 One Response to "I thawt a thaw a bunny wabbit"
#

grandad

on 23 Nov 2012 at 5:51 am

Now where did that wascilly wabbit go?

& who's on pellet duty?
Leave a Reply