Sep 02 2008
Thankfully, it's looking like summer might just be starting to wind down. For the past few months it's been sticky, muggy and pretty darn hot.
But today it was only 28 degrees. Almost time to get the winter woolies out!
At least it hasn't been as hot as when we were in Abu Dhabi and Riyadh, as this (blurry) photo attests (taken at 9.30am on our former balcony in Abu Dhabi).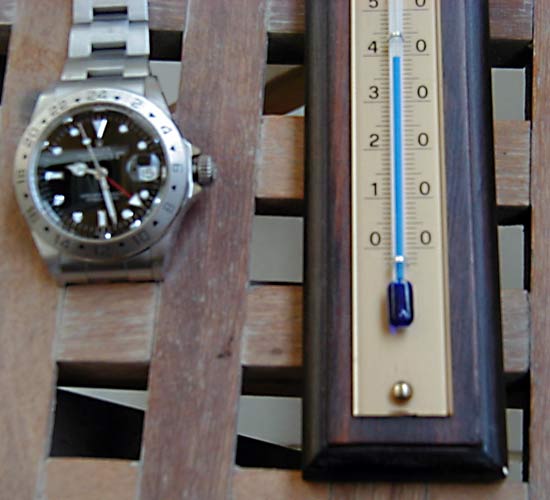 One Response to "Summer is (finally) starting to wind down"
#

grandad

on 07 Sep 2008 at 4:16 pm

Luverly warm weather, cherish it.
Wet and cold down under, moths fell out of umbrella.
Leave a Reply