Nov 16 2008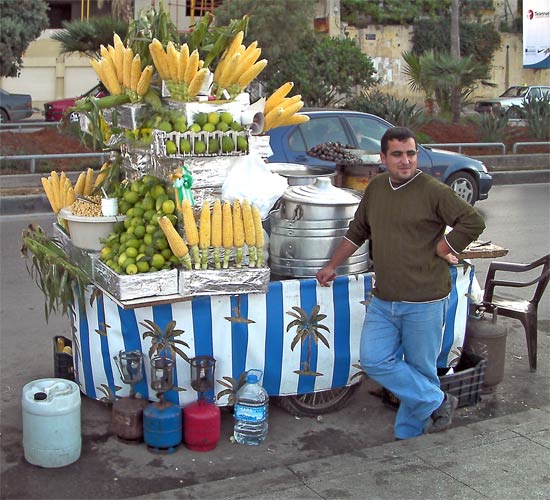 One Response to "Images of Lebanon #17"
#

grandad

on 17 Nov 2008 at 2:44 pm

Aha, a guessing game? What is on the trolley and why is the stallholder smiling?

The yellow things are flares for which he has 3 gas lighters to start them off, plus a can and a bottle of kero to give them some real oomph. These are needed by him to control:-

The green things which are alien eggs waiting to be dunked into the tureen of activating agent and turning into world devouring creatures, which is why:-

The man is smiling as they have promised he will be in charge of the new world order and be able to get some decent shoes.

I haven't worked out where the popcorn and dates (or camel dung) fit in to this forthcoming catastrophe but my advise is to Run like hell anyway.
Leave a Reply