So what did the Sherlex clan get up to on Christmas day?
For starters, Mitchell adhered to our prayers and slept in until 8.45 – lovely! Fina had been out late at a Filipina party the night before and so she was particularly happy that he wasn't banging on her door at 6.30.
Then we came out to the living room and discovered that Father Christmas had been! All of the bikkies and juice that we'd left for him were gone, as was the water and carrot for the reindeer. Father Christmas was obviously happy with the mid-delivery refreshments, because he left lots and lots of presents. Not surprisingly, most of them were for Mitchell.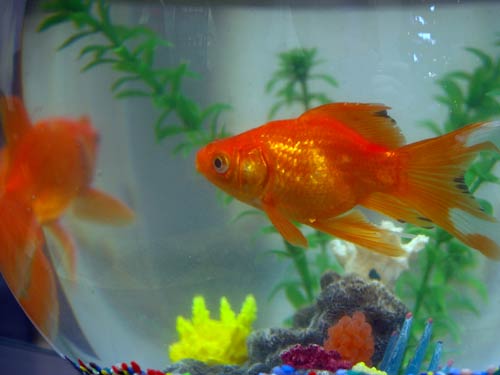 There were clothes, toys, chocolates, cars, sticker books (in all Mitchell got over 900 stickers!), DVDs and other goodies.
There was also a pair of goldfish, who've been named Curly and Moe. Let's see how long they go without being scooped out or having their water "enhanced" with chocolate milk.
There was also a set of golf clubs. I'm sure the insurance claim for the smashed TV will be making its way to the Lorkins very soon…
There was also a monster trike with some serious on-road rubber, for making endless burnouts on our balcony or in the building foyer.
So yeah, Santa was pretty generous this year, as were all of our friends and family back home. We've never received such a huge influx of presies and mail! The mail room had to put on a bag just for us!
Present opening complete, then it was time to prepare for lunch. Marcia, Marcin and their son Balthazar (Taz) came over to join us for a traditional Christmas lunch, including some Polish delicacies courtesy of Marcin (let's just say there was lots of cabbage – with the inevitable repercussions later that evening… ). There was salmon mousse, and Polish mushroom/cabbage galettes, turkey and pork and baked salmon (Marcia and Marcin are vegequarians), a buche de noel, gingerbread bikkies and shortbreads and mince pies.
Let's just say we ate well and felt rather corpulent for the rest of the day.
And that's about it. Hope everyone out there had a terrific Christmas, and I hope you all saved some money for the post-Christmas sales!