Jan 03 2009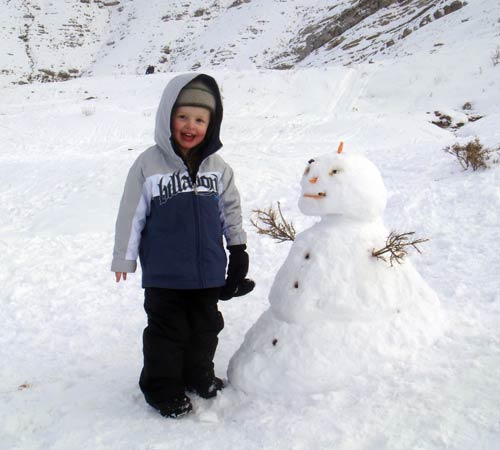 Since Christmas eve the weather's been cold and grey in Beirut, with lots of rain, wind and scudding clouds. Miserable for us, but great for snow in the mountains! Yesterday we took a little drive up to Faqra to check it out.
First off was some yummy lunch at our favourite restaurant overlooking the Faqra rock bridge. Then We spent a few hours mucking about in the snow. Needless to say, Mitchie enjoyed it a lot more than last time we went to the snow 12 months ago!
Here's a few pics of our adventures.
2 Responses to "Playing in the snow at Faqra"
#

grandad

on 05 Jan 2009 at 2:09 pm

There's no business like snow business.

Aw, this is quite a wonderful pulibsh. In idea I'd prefer to put in writing like this additionally taking time as well as true hard work to generate a very good work but what can I say I procrastinate much and by no means seem to get something accomplished.
Leave a Reply