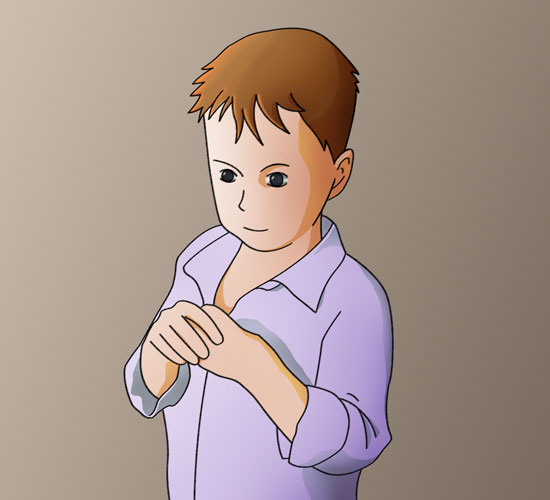 This is my first attempt at drawing a manga Mitchell.
I bought a graphics tablet ages ago but have only recently started mucking around with it and photoshop. It's quite a lot of fun, but a very technical process. It's going to take a while before I really get it all down pat. And I'm still not sure that I've got the real manga feel yet – even though I've featured simplified facial features and unusually large eyes, he's still too lifelike.
Oh, and Sheridan reckons his hair isn't red enough. Wishful thinking I guess!