Oct 03 2009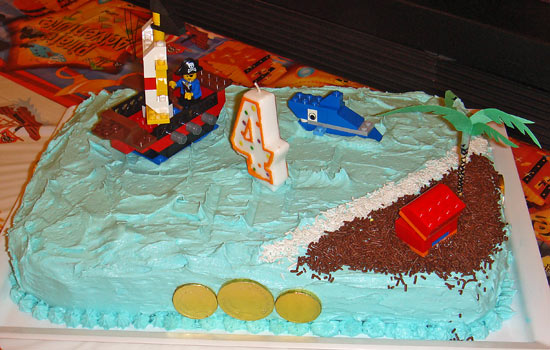 Today was Mitchell's fourth birthday party.  Although his actual birthday isn't until next Friday, since he's leaving for Australia that weekend we decided to hold the party early. The theme, in case you can't guess, was pirates (and princesses, but there weren't too many of the latter.  Everyone enjoys talk like a pirate day too much).
2 Responses to "Birthday party number four"
#

Gayle

on 07 Oct 2009 at 1:16 am

Wow! What a fantastic party you must have had Mitchell. All that yummy food and looks like heaps of presents. What was you favourite? Cant wait to see you here in Adelaide. XXXX Aunty Gaylee OOOO

#

grandad

on 07 Oct 2009 at 3:11 pm

Avast me hearties, I can see the treasures and the feast but where's the parrot? Great outfits, probably a good idea that cutlasses were left on board the pirate ship.
Leave a Reply