Nov 10 2009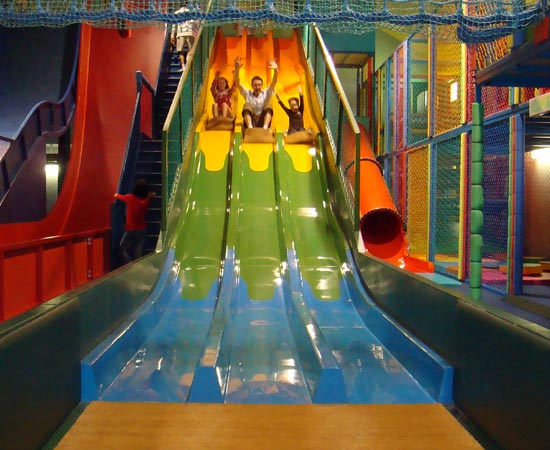 We've just returned from a couple of days in lovely Penang, where we had lots of fun playing in the tropics. We stayed at the Golden Sands hotel, which was perfect for our little family unit, being very accessible for Sheridan and with lots of kid-related stuff like an indoor adventure zone and a great wading pool. We really struggled to get Mitchell out of both of these.
The only real negatives were that the visit was so short – only a couple of days – and someone broke into all of our suitcases between Penang and Beirut. Fortunately we didn't have any valuables in the cases so the only thing they took was an old mobile phone. Unfortunately they wrecked the locks on the suitcases in the process, so the end of the holidays were spent filling out insurance paperwork with Malaysian airlines.
Bummer!
One Response to "Playing in Penang"
#

grandad

on 12 Nov 2009 at 12:23 pm

Look mum, no hands….then Look mum, no teeth. Alex you'll have to get Mitchell on the cresta run at Jambaroo to show him a really good downhill run. Bet you had a great time, as far as I can recall there was nothing at Penang except a small town and a sort of hotel in 1959 but then I might be getting mixed up with Pankor (memory failing).
Leave a Reply